What is 18650 Battery?
DATE OF BIRTH
In 1991, Sony was the first in the world to commercialize a Lithium-ion rechargeable battery, forever changing the history of mobile devices. These Lithium-ion rechargeable battery cells included the model 18650. Till today, 18650 is the most popular cell model in the world, even there are other models like 14500, 26650, 21700... And the Japanese companies (Sony, Sanyo, Panasonic) keep leading the world most advanced Lithium-ion battery technology.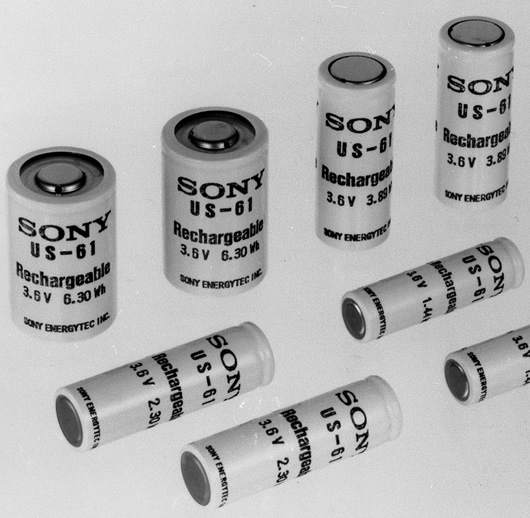 SHAPE & DIMENSIONS
18650 is a cylindrical cell. The first two digits "18" refers to the diameter of the cylindrical cell in millimeters; The third and fourth digits "65" refers to the height of the cylindrical cell in millimeters; And the last digit "0" for identifying this is a cylindrical cell. This is also available to other cylindrical cells like 14500, 16400, 18500, 26500, 26650, 21700, 32650, 38120...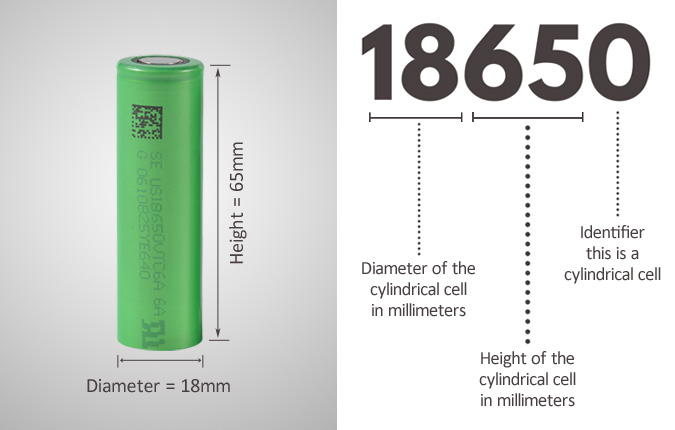 BATTERY CHEMISTRY
18650 cells has many variants of battery chemistry. Currently the most popular ones are Nickel Cobalt Manganese(NCM), Lithium Cobalt Oxide (LCO), and Lithium Iron Phosphate (LFP). The key points to know the difference between battery chemistry are:
Cost - LCO has higher price than NCM and LFP, which mostly use for high end devices need high voltage platform like mobile phones.
Energy content - NCM and LCO 18650 cells has higher energy content than LFP, because of higher energy density.
Specific power - LFP 18650 can draw at 30-40C high drain discharge because of highest specific power. Most of NCM and LCM high drain cells can only draw 10-20C discharge current.
Safety and life span - LFP cells has the best safety performance and longest life span.