What is 21700 Battery?
DATE OF BIRTH
The first Li-ion 21700 battery cell released by Panasonic for Tesla electric car. In order to lower the battery cost but increase the energy density. Engineer figured that 21700 will be another excellent model after 18650. Nowadays, there are many popular models as below in the market:
SHAPE & DIMENSIONS
21700 is a cylindrical cell. The first two digits "21" refers to the diameter of the cylindrical cell in millimeters; The third and fourth digits "70" refers to the height of the cylindrical cell in millimeters; And the last digit "0" for identifying this is a cylindrical cell. This is also available to other cylindrical cells like 14500, 16400, 18500, 18650, 26500, 26650, 32650, 38120...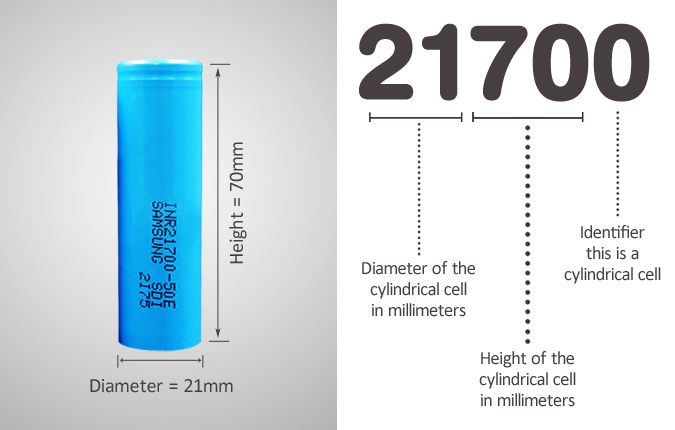 BATTERY CHEMISTRY
Currently the most popular battery chemistry in 21700 cells are Nickel Cobalt Manganese(NCM), it may have other variants of battery chemistry in future.