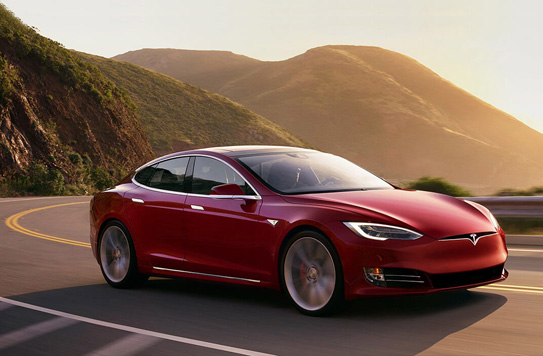 If you pay more attention to vehicles on street, you will see electric vehicles more often than a few years ago. And if you visit car dealers across big modern cities, you will quickly discover that this alternative form of motoring has arrived.
Yes, electric vehicles are coming, even they are still a small market, their numbers are growing rapidly with governments pouring million dollars into establishing charging stations and infrastructure to support this new form of motoring.
What is an electric vehicle?
Electric vehicles do exactly what it says on the tin: they are vehicles powered by electricity. They have an electric motor for propulsion and a rechargeable battery to provide power. In contrast to hybrid vehicles, there is no petrol/diesel used at all.
How do electric vehicles work?
Electric vehicles generally make use of an electric motor that is connected to the wheels via a transmission: although in some cases, there is an electric motor attached to each of the wheels. The power comes from a rechargeable battery.
What battery use for electric vehicles?
So far, Lithium-ion, Lithium-ion Polymer and LiFePO4 batteries are main battery sources choosing by different vehicle manufacturers. Tesla use Panasonic Lithium-ion battery for achieving longest driving distance, because of highest energy density of Panasonic cells. BYD(Made in China) use its own LiFePO4 batteries for better safety performance.
What's the point to use electric vehicles?
The idea of electric vehicle is to offer an alternative to petrol and diesel for many reasons.
Firstly, they are more environmentally friendly as they produce no emissions from the exhaust pipe. Some will argue that electric vehicles merely displace their emissions because so much electricity comes from non-renewable polluting resources. However, most studies suggest that even when run with electricity from non-renewable sources, electric vehicles are still cleaner overall: and as more renewable resources are used they will only get greener.
Secondly, they are offer an alternative to oil: a resource the world is rapidly running out of. They are also much, much cheaper to run, particularly as petrol prices continue to escalate.
Why aren't we driving electric vehicles already?
The reason electric vehicles are still a small marketing share is because ancillary facilities are not yet widely available, such as charging station.... Many electric vehicles have a limited range from 150KM to 600KM and lengthy charging times.
What electric vehicles are available?
There are a lot of electric vehicles now available in the market, such as:
TESLA(USA) - MODEL S; MODEL X; MODEL 3 and Roadster.
FORD(USA) - Focus Electric and Fiesta
NISSAN(JAPAN) - Nissan LEAF
MITSUBISHI(JAPAN) - i-MiEV
RENAULT(FRANCE) - Twizy and Fluence
...
As more infrastructure is established, more and more vehicle manufacturers will add electric vehicles to their product lines.