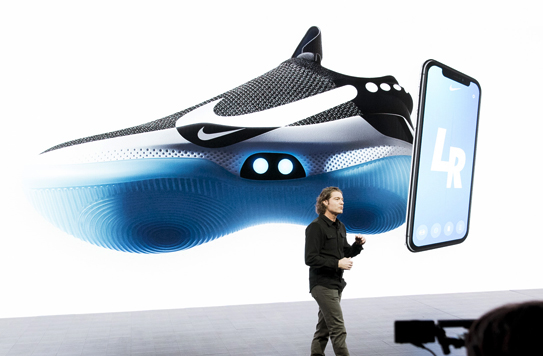 Wearable electronics products are getting more and more popular. Recently, Nike released a new version of smartphone-controlled, self-lacing basketball shoes - The Nike Adapt BB, it can adjust automatically based on the needs of the wearer.
The Adapt BB shoes were designed with professional basketball players in mind, whose feet can change by half a size during a game. Sensors built into the shoes can detect the amount of tension needed to lace snugly, and can be controlled either by a button on the shoes or a smartphone APP. Nike also has plans to upgrade the shoes so that they can be preset with functions such as Save Your Fit and different settings for warm-ups.
So what's inside of such an incredible shoes and how the shoe works?
There is a highly integrated driver module like a CPU on a smartphone. It builds with Gyroscope, electric motor, accelerometer, bluetooth module, pressure transducer, temperature sensor, micro-controller, wireless charging module and a 505mAh battery.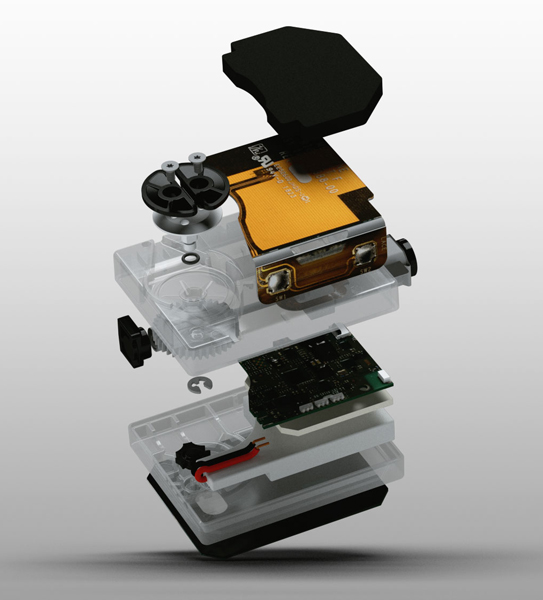 When a player steps into the Nike Adapt BB, a custom motor and gear train senses the tension needed by the foot and adjusts accordingly to keep the foot snug. The tensile strength of the underfoot lacing is able to pull 32 pounds of force (roughly equal to that of a standard parachute cord) to secure the foot throughout a range of movement.
In addition to automatically lacing, the built-in bluetooth module also allows the shoes to be connected with smartphone, but unlike other smart devices which only use bluetooth to transmit data, Nike Adapt BB's bluetooth capabilities are for "control" purposes. Users can adjust the tightness of shoelaces through a mobile APP. The APP presets three levels of mode: Game; Warm-up and Street. At the same time, users can also fine-tune them according to their personal preferences in the APP. The sensor will also record the user's preferences and automatically tie the shoelaces when wearing them next time.
How to charge the shoes and how long does the shoes working on a full charge?
The Adapt BB uses easy wireless charging, just place them on a custom Qi wireless mat that Nike's including with every pair of Adapt BBs, and it'll take about three hours to get a full charge. Nike says the battery can last up to 14 days on a full charge, though that will depend on how much time you spend messing around with the power laces. If the battery runs out while you're wearing them, don't sweat it. Your shoes will still unlace so you never get stuck.